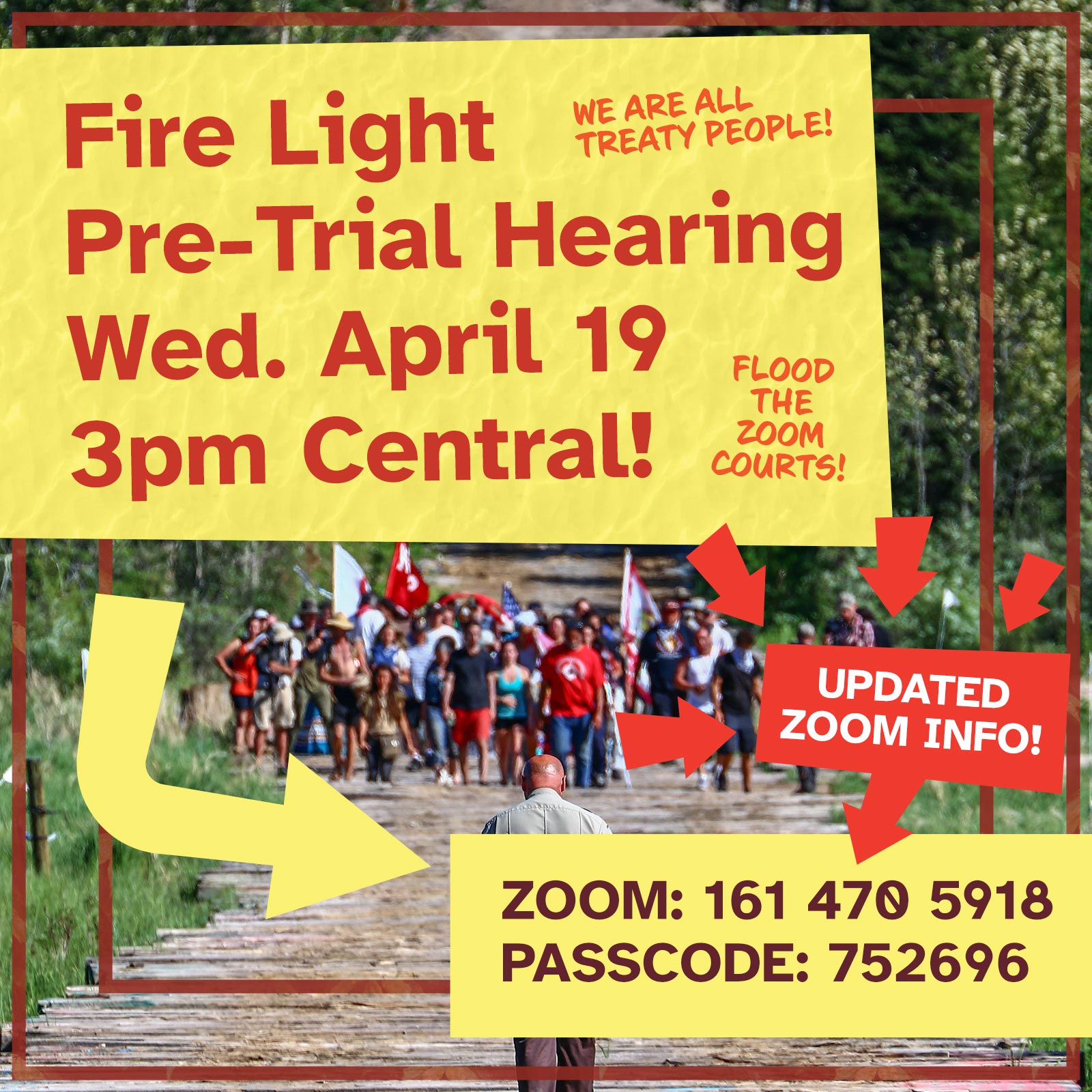 ZOOM INFO UPDATED! The court changed the zoom information Midday on Tuesday, April 18th. Below is the Updated Info!
FLOOD THE ZOOM COURTS!!! Join & support Fire Light defendants in their final hearing prior to jury trial May 8-12th! The prosecution and defense will be ironing out specifics for the trial week – the more supporters in the zoom room the better!
Hearing Date: Wednesday April 19th, 2023 at 3pm Central
Link: https://courts-state-mn-us.zoomgov.com/j/1614705918?pwd=MGxvaFZvRHpsc2d1OFkvajFaSXIwdz09Z
Zoom Room: 161 470 5918
Passcode: 752696
This is not the only Line 3 defendant court case coming up – subscribe to the Flood the Courts email list to stay in the loop for all of the upcoming opportunities to support Water Protectors who put their bodies on the line to protect Water from the Line 3 tar sands oil pipeline.